City Girl Two Piece Denim Set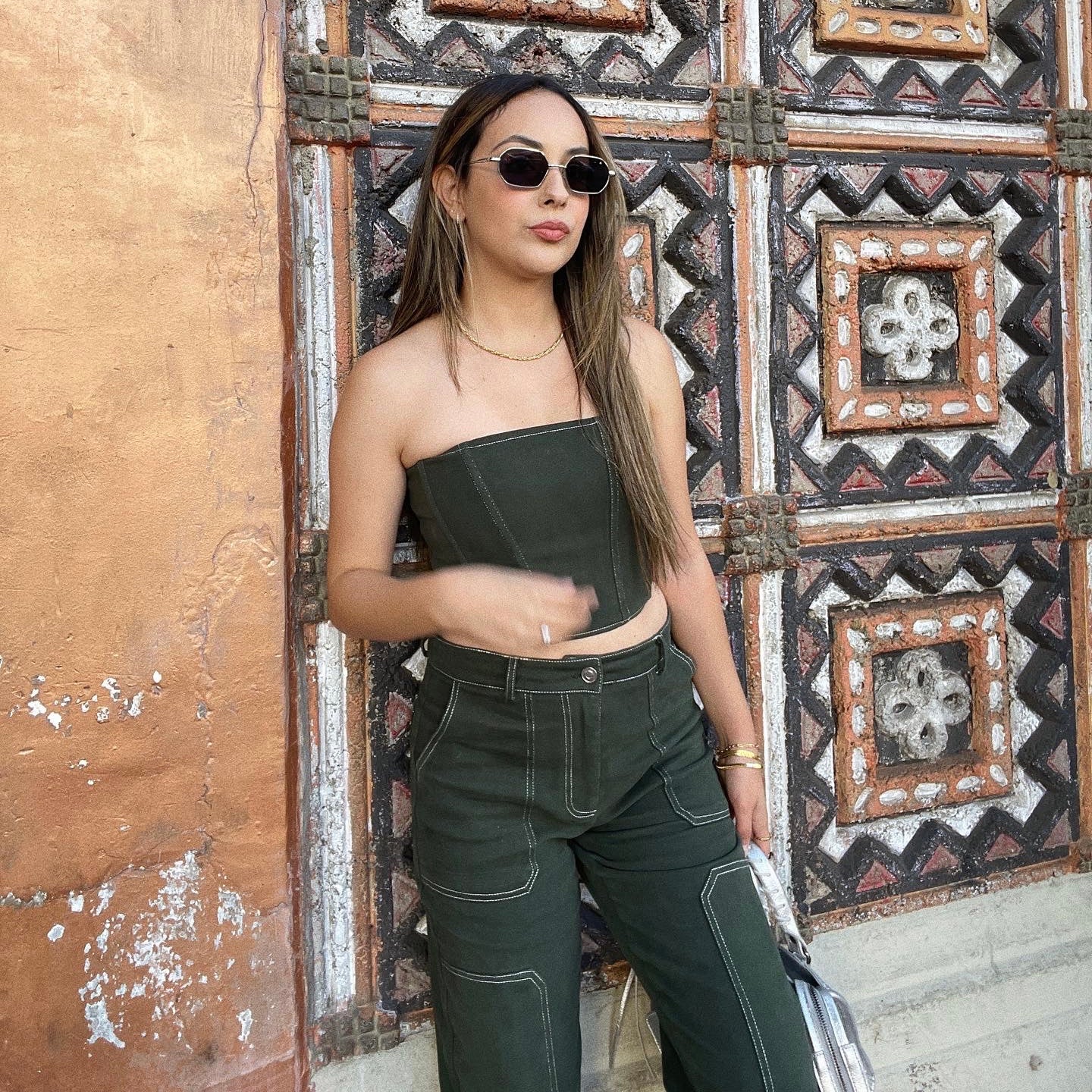 ★ Top: Cotton denim tube top with stitching detail. Zipper closure. Bottoms: Matching cotton, Cargo style denim bottoms with stitching detail and pockets. Zipper closure. Stretchy fabric.
★ Color: Hunter Green
★ 35% Cotton 45% Polyester 20% Spandex
★ True to size.
★ Maria is wearing a Small
Model height: 5'2"